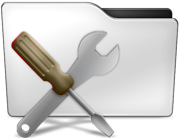 Applications
Application purpose:
To help citizens in the Saint John River valley reduce their exposure to flood damage and therefore reduce the cost and impact of flood events.
Application description:
The River Watch program provides awareness of potential flood risks and encourages residents to be prepared for flooding events. River Watch will offer a web mapping platform to track water level along the Saint John River during the flood season.
Application functionality:
Display stream gauge locations on a GeoNB base map
Link to Environment Canada stream gauge data
Display New Brunswick Department of Environment flood alerts
Display 24 and 48 hour forecasts for water levels along Saint John River
Data requirements:
Water level forecasts from New Brunswick Department of Environment
Stream gauge data from Environment Canada
Stream gauge locations
Data update frequency:
Water level forecasting is done daily by New Brunswick Department of Environment during flood season
Stream gauge data updated hourly by Environment Canada
Stream gauge locations could change and should be verified yearly
Responsible Agency:
Department of Public Safety