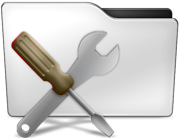 Applications
| | |
| --- | --- |
| Oil and Natural Gas (ONG) Viewer | |
Application purpose:
To give the public access to information on ONG activities in New Brunswick. Users can easily determine if there are ONG license or lease holders and/or ONG activities in their community.
Application description:
Displays Leases, Licenses, and wells for the ONG industry in New Brunswick. Data is displayed over GeoNB base maps
Users can search the ONG data
Users can click on lease polygons or wellheads to get details.
Application functionality:
View, query, and search ONG data
Find specific properties, locations or addresses within New Brunswick
Measure distances and areas
Data requirements:
ONG lease polygons,
ONG license polygons,
ONG wellhead locations
GeoNB base maps, property maps, civic address database
Data update frequency:
ONG data is read directly from a server managed by the Department of Energy and Resource Development (ERD). Updates to the data are managed by ERD.
Responsible Agency:
Department of Energy and Resource Development