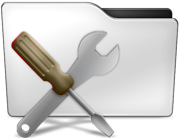 Applications
Application purpose:
To provide mobile friendly access to flood forecast data for the Saint John River Basin.
Application description:
The River Watch Mobile app will display flood forecast data as a simple bar chart and run on any platform. The bar charts can be accessed from a list of flood forecast locations (communities) or by selecting a location from a map.
Application functionality:
Display list of forecast locations
Display map of forecast locations
Display bar charts of forecasted water levels
Sort list of forecast locations
Save a forecast location as a "My Favourite Location"
Data requirements: Flood forecast data in XML format prepared by the Department of Environment and Local Government
Data update frequency:
Flood forecasts are issued during the March to May period of the Spring Freshet and at other times of high water
Flood forecast frequency is controlled by JPS and ELG but it is dictated by how quickly the water levels are changing
Responsible Agency:
Service New Brunswick