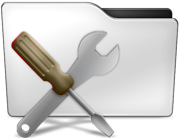 Applications
Application purpose:
To provide awareness of the areas flooded in the 2008 and 2018 spring floods and other areas at risk of flooding
To Improve decision making for activities and development in flood prone areas
To reduce the cost of flood event impacts
Application description:
Displays flood extents for the 2008 and 2018 lower Saint John river flood events
Displays recorded / historical flood polygons on top of GeoNB base maps
Provides descriptions of the flood data
Application functionality:
Presents a disclaimer
Allows users to search for properties, addresses, and locations
Allows users to control of the display and transparency of flood polygons
Displays descriptions of the various types of flood data included
Data requirements:
Department of Environment and Local Government (ELG) 2008 and 2018 flood polygons
Department of Public Safety (DPS) flood polygons from 2008 orthophotos
ELG flood polygons derived from Flood Damage Reduction Program (FDRP) maps
GeoNB base maps, digital property maps (DPM), Georeferenced Civic Address Database (GCADB) and New Brunswick Road Network (NBRN)
Data update frequency:
DPS and ELG FDRP data is static and does not need to be updated unless DPS or ELG make improvements to the data. Updates will be made as needed.
Future historic flood extents and depth of water data will be updated as more data becomes available.
Responsible Agency:
Department of Environment and Local Government
Issues:
Presented data is based on a model which may overestimate or underestimate flooding in some areas.
Some properties that experienced flooding in 2008 may not be shown as flooded in this application if the landscape was altered between 2008 and when the elevation data was collected in 2018.
Primary User:
Government, business, public