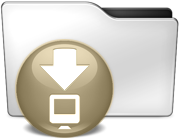 Data Catalogue
Wildlife Management Zones
Data purpose: Delineates the administrative units used by the NB Department of Energy and Resource Development to manage populations and harvest of deer, moose, bear and furbearer species. Examples of furbearer species are beaver, muskrat, otter, mink, fox, and raccoon.

Data description: New Brunswick's 27 Wildlife Management Zones (WMZ).

Additonal information: : Wildlife Management Zones were first established by Fish & Wildlife Branch in the early 1990s by combining climate, topography, geology and soils layers to identify unique zones with differences in basic landscape features relevant to wildlife. These were adjusted to boundaries easily recognized by the public. Most boundaries follow roads, rivers, lakes, streams or railroads.
Do not confuse Wildlife Management Zones with Wildlife Management Areas and Wildlife Refuges (in the Wildlife Refuge GIS layer).
For more information, including the latest Hunting Regulations, please see the GNB ERD website.
The Wildlife Management Zone (WMZ) layer does not in some cases implement the exact legal definition of the WMZ boundaries: it may use one of the river banks instead of the river center-line, and other minor inconsistencies may exist. Please refer to the latest New Brunswick Wildlife Management Zones booklet and the legal WMZ boundary definitions as found in New Brunswick Fish and Wildlife Regulations.
Update requirements:
On an ad-hoc basis as boundaries change.
Restriction on use:
Unrestricted
License:
Open Government Licence
Georeferencing:
datum - NAD83(CSRS), map projection - NB Stereographic Double, (EPSG 2953)
Data formats:
ESRI file geodatabase, ESRI shape file
Data coverage and size:
Provincial Coverage
Responsible Agency:
Department of Energy and Resource Development