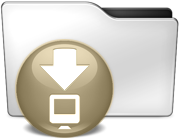 Data Catalogue
Data purpose: The Flood Hazard Map Index provides:
Awareness of the areas at risk of flooding
Support for improved decision making for activities and development in flood prone areas
Data description:
Scanned, black and white images of New Brunswick Flood Risk Map Sheets.
Update requirements:
Additional flood maps may be scanned in the future.
Restriction on use:
Unrestricted
License:
Open Government Licence
Georeferencing:
Referencing systems are indicated on each scanned map.
Data formats:
JPEG
Data coverage and size:
Various locations throughout the Province, 1 gb
Responsible Agency:
Department of Environment & Local Government