Welcome to the Geographic Data & Maps section!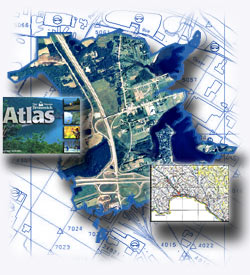 NOTICE: 2013-03-04
The Geographic Data and Maps website is being replaced.
Please visit the new GeoNB website
The Geographic Data & Maps section gives access to freely available geographic information of New Brunswick, plus links to other geographic data and maps sites.
Due to the large file sizes and high volume of users, SNB has limited the number of concurrent downloads that can be performed. This measure is taken to maintain the integrity of our entire site. You may receive a message asking you to attempt downloading later.
This initiative was made possible, in part, by contributions provided by the GeoConnections partnership program.
Communication