Request for Review (appeal)
Questioning your property assessment value
The Appeal Process
Request for Review application
Questioning your property assessment value?
First consider what your property would sell for on the open real estate market. Your property assessment value should reflect its market value.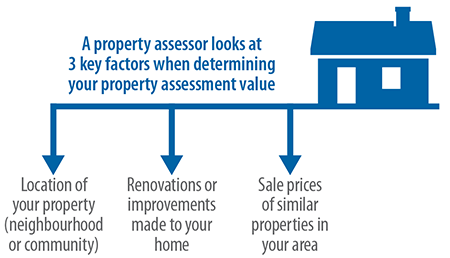 Property assessment is a complicated process that takes into account many different factors. We can understand that you might have questions about your assessment.
If you'd like more information about your assessment, please choose one of the following options:
Call 1-888-762-8600 and one of our trained service agents will be happy to help you, or
Call the phone number located on your Assessment and Tax Notice to speak with someone at your local Regional Assessment Office.
What do I do if I don't agree with the assessment? The Appeal Process
Please note: You have 30 days from the Billing Date on your Assessment and Tax Notice to appeal your current year property assessment value.